Idea in brief:
To make mobility efficient, sustainable, and environmentally-friendly, the automobile sector is exploring various technology-based solutions.
Smart infrastructure, mobility-as-a-service, and IoT-based technologies are some of the most popular solutions taking over the transportation sector.
Environmental data-driven insights, integrated with mobility trends, can help in making the industry future-ready.
The future of mobility is shifting to connected, environmental-friendly, autonomous, and personalized commutes. A report by the United Nations Department of Economic and Social Affairs, two-thirds of the world's population will be living in urban areas by 2050. This number will pose significant challenges for government authorities, city planners, and mobility-related services. The challenges particularly arise when they attempt to balance inhabitants (and commuters) with carbon reduction targets and sustainable mobility.
The mobility industry is currently exploring all methods to create smart, automated, and sustainable mobility options. From autonomous, connected, electric or hybrid models, designing vehicles of the future requires state-of-the-art technologies and processes. A study by the European city planning commission states concludes that innovations in AI, Big data, and concepts such as shared mobility and smart infrastructure are critical in building smart cities and achieving decarbonization goals.
Most countries have now signed the Paris agreement on climate change. Governments and businesses alike are putting a concerted effort towards decreasing greenhouse gas emissions and maintaining global temperatures below 1.5°C above pre-industrial levels. As they have pledged to achieve carbon neutrality by 2050, businesses must present robust solutions by 2025. In this spirit, smart mobility has now taken the front seat and is now assisted by environmental-data-driven solutions.
Applying The Brakes On Climate Change With Smart Mobility
Smart mobility involves leveraging technology to manage multiple forms of transport in more efficient, resilient, and sustainable ways. It has to make the best use of available capacity, ensure continuous mobility services despite disruptive incidents, and encourage the stakeholders to choose greener options.
Technology has always played a vital role in driving these benefits and continues to do so today. Smart mobility solutions use technologies to aggregate, analyze and make sense of the data. For instance, an IoT-based dashboard application installed in the driver's smartphone can communicate with EVs' sensors, monitoring devices installed on the roadside, and give the user a detailed report of the route he is heading towards. These technology-based solutions can provide smooth integration to drivers, vehicles, and infrastructure. By doing so, transport management and its operations become optimal and assist by giving alerts to commuters.
Environmental data-based solutions provide accurate traffic predictions, optimize commercial transportation, model demand, and determine shared mobility options.
Making Mobility Smarter And Greener With Environmental Data
Environmental data-driven intelligence improves strategic decision-making for all the stakeholders in the mobility industry, from automotive manufacturers to drivers. It helps manufacturers, startups, or scale-ups innovate autonomous and connected vehicles that will increase efficiency, reliability, and safety for both drivers and the environment. The large-scale adoption of these technologies will help countries decarbonize their economies as well.
Increased use of environmental intelligence such as air quality, weather, and water vapor data in solutions such as micromobility and assisted driving also has many benefits. It can aim to ease the pressure exerted on roads, enable smart traffic management, and help develop smart infrastructure and other connectivity technologies. Some examples of how environmental intelligence can support existing innovations in smart mobility are discussed here.
Autonomous Mobility
Autonomous driving technology continues to grow exponentially. It aims to minimize human negligence and errors to create safer commutes. Environmental intelligence can help Advanced Driver Assistance Systems (ADAS) make the commute safer. Smart sensors can better predict the weather conditions and the system visibility rates with environmental data. It increases the scope of adoption for a fleet of Autonomous Vehicles (AV), making it safer 9and efficient, especially for first- and last-mile commute and public transportation.
Short-wave infrared cameras with environmental intelligence integrated driver monitoring systems offer insightful data. It can also solve the low-visibility challenges that AVs and ADAS currently face.
IoT
Vehicles exchange data with a central hub and each other through cellular, WiFi, and satellite communications. There are innumerable ways to enable connectivity in mobility, and one such is being "brought-in" with smartphone-based apps. IoT connectivity helps easy access of vehicular data for use-cases such as insurance, driver safety, fleet management, and sustainability. This technology, combined with environmental data-based alerts, helps share vehicular data and the climate conditions of the route. This data will provide preventive measures to individual customers and support the overhaul of the entire transportation ecosystem.
A comprehensive platform for an interconnected network of vehicles can help drivers and businesses monitor, track, re-program, and diagnose vehicle issues with constant weather alerts. With IoT-based technologies, ambient air quality monitoring systems can self-diagnose the vehicles, schedule emissions tests, and regulate usage metrics for optimal performance.
Mobility-as-a-Service
Integrating several types of transportation into a single mobility service presents a user-centric approach to commuting. Mobility-as-a-Service (MaaS) offers value-added provisions through the use of a single application to adopt and maintain a user-centric approach. Customers can use one platform to track, control and regulate their mobility options. The comprehensive platform can help users plan and make decisions related to vehicle customization, ticketing, and payment operations. Environmental Intelligence allows more convenience and efficient planning before commutes. MaaS providers can partner with environmental data providers such as Ambee to create new business models to operate various transport options. Amongst the multiple benefits that environmental data-based MaaS models offer, easy route planning and regular maintenance check make this emerging mobility trend more sustainable and eco-friendly.
Smart Infrastructure
Smart infrastructure is pivotal to building smart cities from the ground up. These technologies extend not only to smart roads, automated parking, and IoT but also to all the signals and signs along the roadside that provide information to drivers and AVs. Environmental intelligence-based driving systems employ a broad range of advanced sensors to understand their surroundings and make data-driven decisions. For example, sensors can consider visibility and precipitation data to create an optimal driving decision. Environmental data-based solutions for smart infrastructure and roads enable vehicles to analyze driving conditions and reduce drivers' burden.
Moving Forward
As the sixth assessment report on climate change by IPCC points out, the phenomenon of climate change is solely human-made. Meaning, humans can collectively curb the effects of climate change as well as exacerbate it. By making conscious decisions that will fight climate change, the mobility sector will create an incomparable difference. The industry can rely on environmental data-driven solutions to make these conscious decisions and build vehicles of the future.
Environmental data-driven solutions are transforming the way the mobility industry will operate in the future. Being at the forefront of innovation, Ambee's environmental intelligence has proven itself to be an essential part of fighting climate change and restoring the environmental integrity of our planet. With more mobility innovations on the horizon, ambient air quality, weather, and water vapor data can provide more multifaceted solutions to bring about a difference in the climate change table. Ambee is focused on collaborating with entities in the private and public sectors to realize the true potential of environmental intelligence in the mobility space. The cross-functional, technology-based solutions provided by environmental intelligence will help the mobility sector build resilience and capacities into the transportation systems of the future. Ambee's data scientists are in a relentless pursuit to achieve the same goal in the mobility sector. Ultimately, build the infrastructure that will no longer destroy our planet with enriched environmental data.
Check out the video to know more about Ambee's Air Quality Data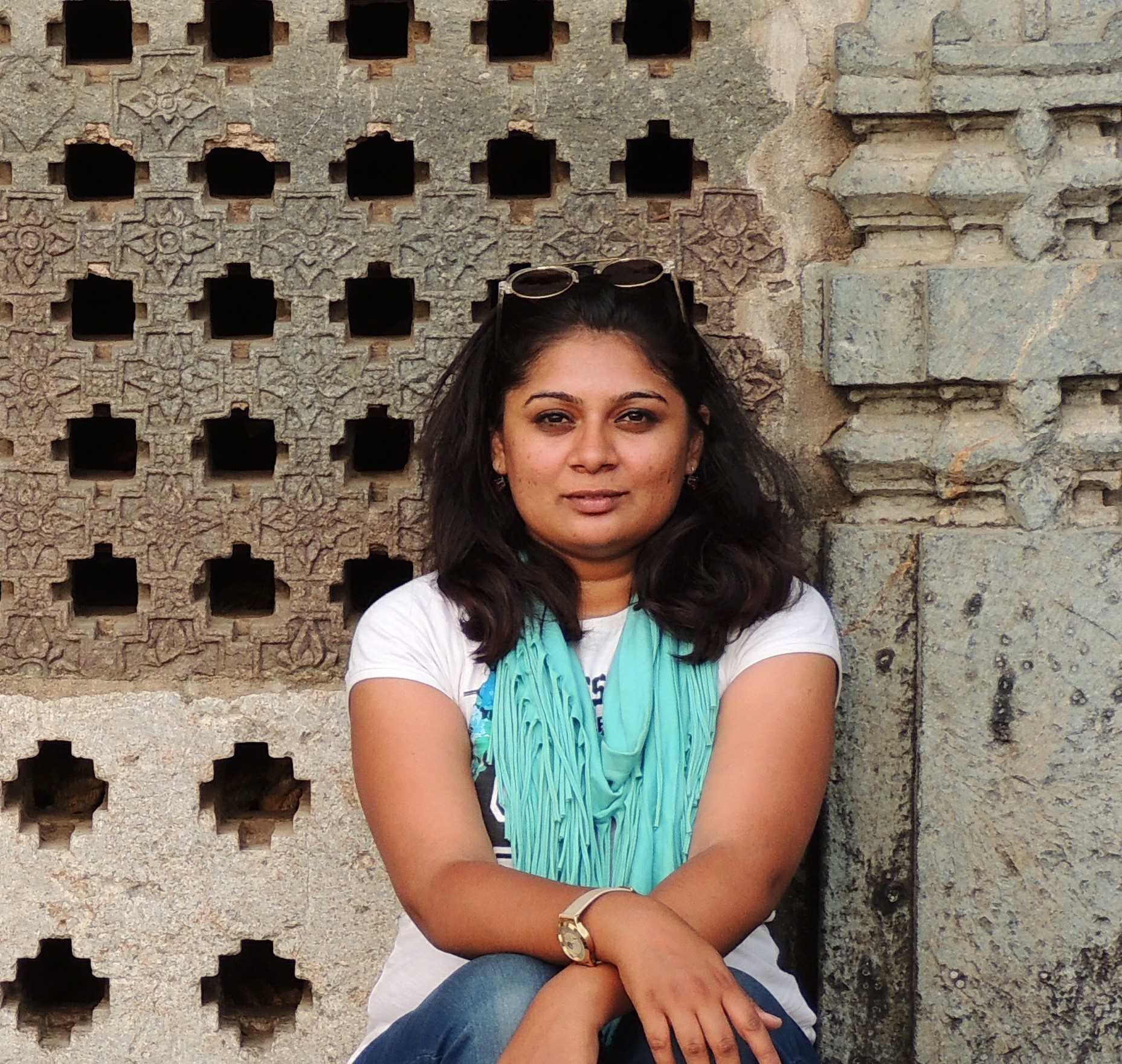 A writer, nature lover and an environmental engineer. You can find me at Ambee's office working with an amazing team to bring about positive change to our planet's health. Being a big advocate of our environment, I write about technologies like AI, ML and Big data and its potential to save humankind from global warming.