What Next?
It was a historic day and it's just the beginning. Over 4 million people in 163 countries went to the climate strike on Friday, 20th of September. It is a massive youth-led movement demanding climate action. Their message is clear — we need to act right now to save the environment. There is a certain "the masses against the few in power" cling to the movement. However, for the right change to happen, there needs to be cooperation between all of us: the masses of youth and decision-makers.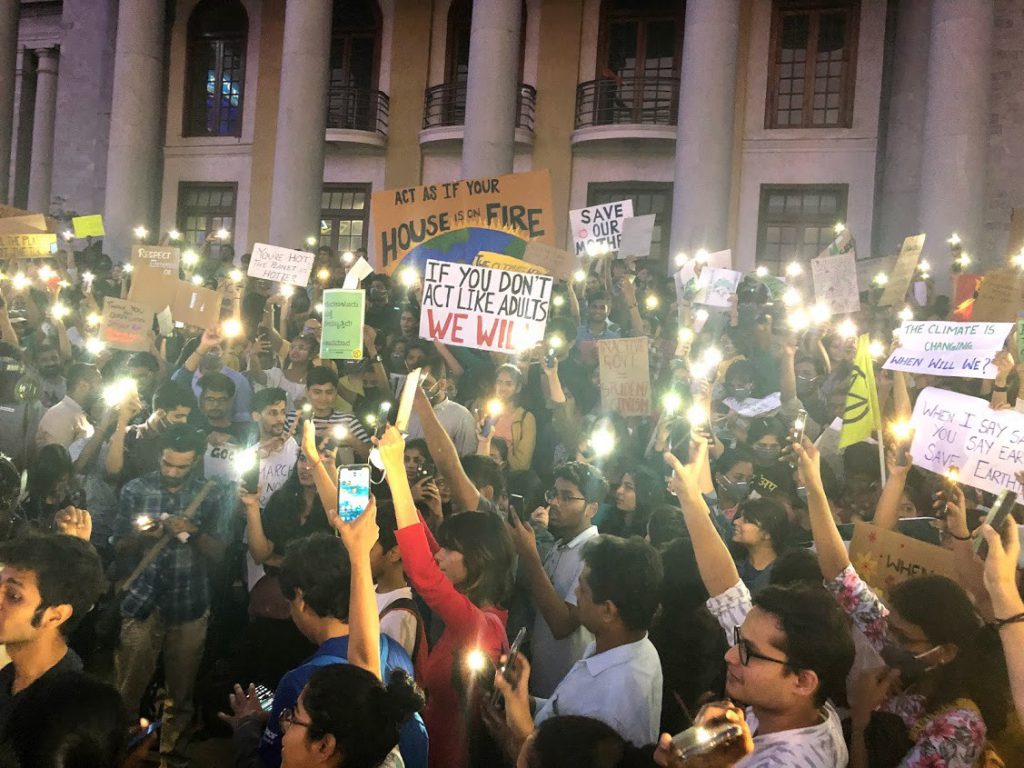 The climate strike in Bangalore mainly focused on air pollution as that is the form of pollution that affects Indians the most directly. Everyone breathes air, everyone contributes to the problem in one way or another and everyone will be a part of the solution. That is why an impactful solution comes from cooperation. The right climate action benefits everyone.
So how bad is air pollution?
(Hint: Very bad)
90% of people globally breathe air that is not clean enough (WHO).
Living in New Delhi reduces life expectancy by 9 years (source).
One in eight deaths worldwide is due to air pollution (source).
Almost 1700 children (0–5y) die every day from air pollution (source).
The WHO has stated that air pollution is the single greatest environmental risk on earth (source).
The number of Indians who died from air pollution went up 500% from 2000 to 2010 (source).
The mask in the following picture does a poor job of preventing the harmful effects of air pollution. There are other, better precautions people can take to prevent the negative harms of air pollution, such as avoiding the most polluted areas at certain times and optimizing the air quality at home.
How can governments, companies and the masses of youth cooperate to take the right climate action?
A massive movement from the public can be powerful. In this case, climate activists create awareness and express demand for environmentally friendly solutions. Choosing to live sustainably is also something that is largely up to the willingness of each individual. However, facilitating sustainable living is a subject of cooperation between companies, governments and the public. What we do at Ambee is an example of how a company can contribute. We at Ambee believe that a problem should be measured correctly before finding the best solutions. We measure air quality precisely and use that information to help create an informed society — both for the public, governments, and companies. Governments can facilitate larger policy trusts and make it economically beneficial to make sustainable solutions both for companies and the public. Two of the many ways this can be done is by improving public transportation and develop eco-friendly cities. If you want to use our air quality data and join us in the fight against air pollution, feel free to send us an email at Contact@getambee.com. Or visit our website for more information:
Getambee.com