Air pollution is one of the major causes of global warming. It is not only destroying the delicate balance of our ecosystem but is also affecting human health. Polluted air is also one of the leading causes of premature deaths of human beings. Collectively, strokes, heart attacks, diabetes, and respiratory disorders induced by air pollution have taken more than six million lives annually. This number is greater than the total number of deaths caused by Tuberculosis, AIDS, and Malaria.
Particulate Matter(PM) from emissions contributes significantly to the toxicity of air pollution. It is a type of particle with a small diameter that enters the respiratory system through inhalation and causes respiratory and cardiovascular disorders, central nervous system, or reproductive dysfunctions, and cancer. PM2.5 has a diameter so minuscule (less than 2.5 microns) that it can get into the lungs and bloodstream. They can infinitesimally multiply the risk of heart disease, respiratory problems, and lung cancer. Asthma, lung inflammation, bronchial symptoms, and impaired lung functions result from excessive ozone, nitrogen dioxide, and sulfur dioxide.
Keeping Track Of Air Quality
Monitoring Air quality helps healthcare workers and professionals assess pollution levels to check for compliance with ambient air quality regulations. Robust monitoring prevents extreme occurrences or spikes in polluted air levels. Notifying people beforehand can help those suffering from respiratory illnesses to stay alerted and have ample time to take action. Addressing the variations in pollution levels worldwide is seamless with real-time air quality monitoring in place. It establishes air quality criteria to safeguard human health and the environment. Ambee's Global Air Pollution is the most accurate environmental intelligence provider. It works on proprietary algorithms, built from the ground up, and uses a network of thousands of on-ground sensors and hundreds of geostationary satellites.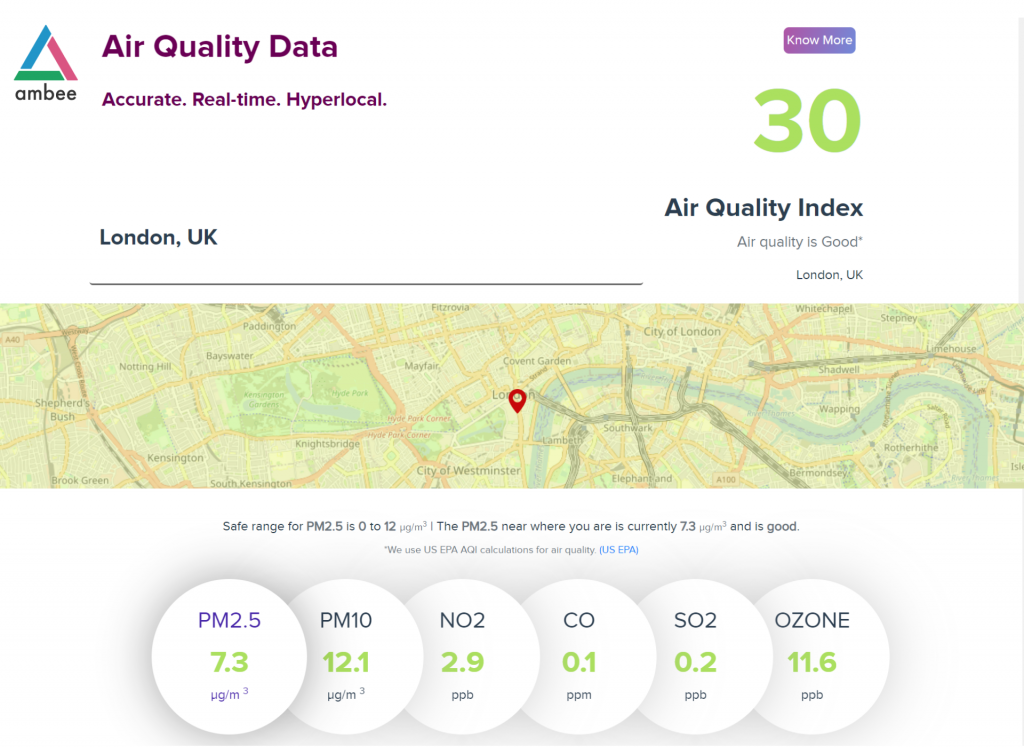 Ambee App offers real-time air quality monitoring services that cover various parameters from PM2.5 to SO2. By employing additional facilities to receive notifications during a spike in pollutant levels, users can prevent themselves from exposure to contaminants. 
How can the Healthcare sector use Air Quality Data?
Assessing Health Risks With Air Quality Data
Healthcare providers, doctors, and other digital health monitoring companies can integrate air quality data to assess patients' illnesses accurately. They can plan for variations in air quality-related conditions by targeting, investing, enhancing respiratory treatments in these high-risk locations. With air quality data, ensuring adequate treatment for high-risk patients and determining what level of air quality harms patients is simplified. Forecast air quality data helps identify regions experiencing change and alert patients in high-risk locations ahead of time. For insurers, environmental intelligence helps design newer, innovative ways to assess health risks and offer personalized premiums. Digital therapeutics company, Wellthy supports insurers, doctors, and professionals to analyze the patient's health status with ambient environmental data such as air quality. Health risk assessment becomes accurate and supports customization of patient-specific treatment plans or policies.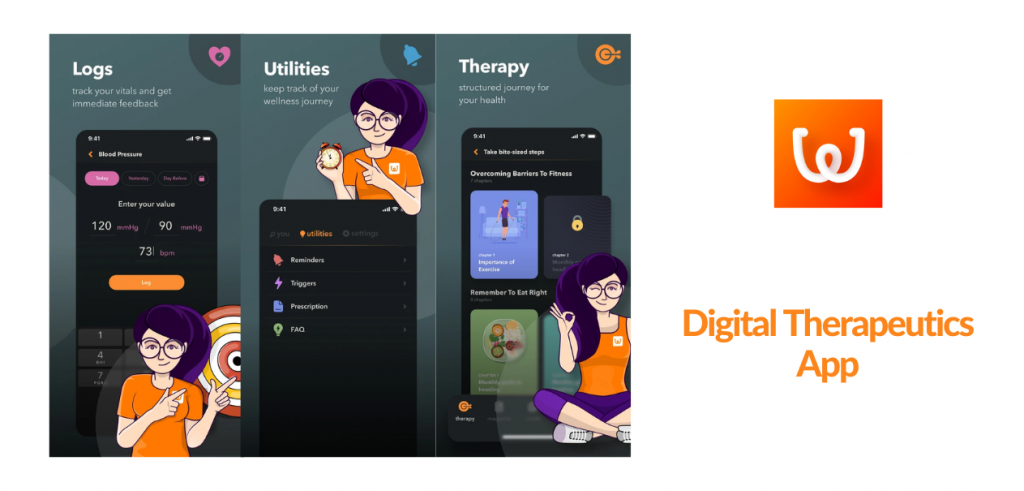 Assisting Pharma Companies Personalize Marketing Efforts
Pharma and medical companies depend on precise air quality data provided by environmental intelligence companies for the research and trial phases of medicine development. Marketers also use air quality data to build a wholesome marketing campaign for different regions. Such targeted marketing practices have 60 percent more penetration into the market than one-for-all advertisements. Invesp reports that 56 percent of online consumers become loyal to the company when they get personalized recommendations. Pharmaceutical companies can build on this aspect by using environmental intelligence from Ambee to conduct research and tailor their marketing campaigns. Integrating environmental data into their development and marketing processes has helped professionals and experts curate better products, tackle illnesses, and experience revenue growth.
Supporting Innovations in Digital Health Monitoring
Digital Health monitoring and healthcare tech companies, for example, make reports on asthma attacks using connected or "smart" inhalers and have begun to use sensors and mobile apps to gather multiple layers of meaningful, actionable data. Indian pharmaceutical giant Lupin in collaboration with Aptar pharma, has integrated Ambee's air quality data into its smart inhaler, Adhero. The smart device assists patients with chronic respiratory diseases. Adhero helps track the patients' MDI (Metered Dose Inhaler) usage and facilitates improved adherence to their prescribed therapy. The phone application linked to the smart inhaler sends reminders, provides contextual health alerts based on Air Quality levels at the patient's current location, and has visual analytics. Additionally, doctors and researchers take air quality into account throughout the treatment, research, and development stages to ensure their clinical trials remain accurate and effective. There is a well-recognized link between air pollution and health.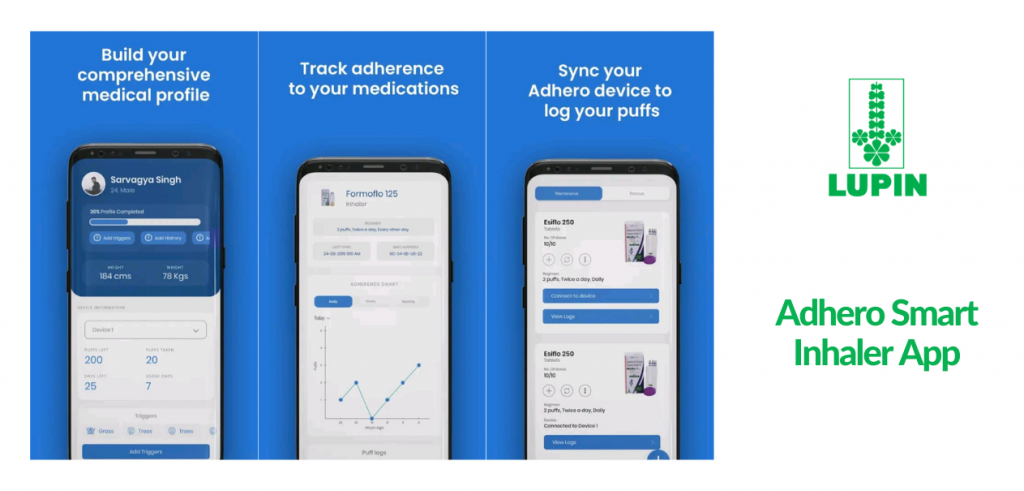 Personalizing Patient's Care
In collaboration with Ambee, healthcare companies can keep patients' health in check by providing them relevant and accurate air quality data to live healthier lives. Especially for those patients who are sensitive and allergic to specific allergens or pollutants. They can now be aware of the air they breathe and how it disrupts their health, treatment, and progress. Juli. Co, a digital health monitoring startup, found that prevention by monitoring is the best way to keep an individual's health intact. The startup has integrated air quality data into its platform to alert its patients and provide personalized recommendations beforehand. Juli's platform supports healthcare professionals in making informed judgments based on patient behavior and ambient air quality. Customized alerts and notifications significantly impact one's health and well-being. Furthermore, patients gain a better grasp of their situation and prevent unnecessarily hurting their health with experimental treatment and opt for the product that best suits their criteria.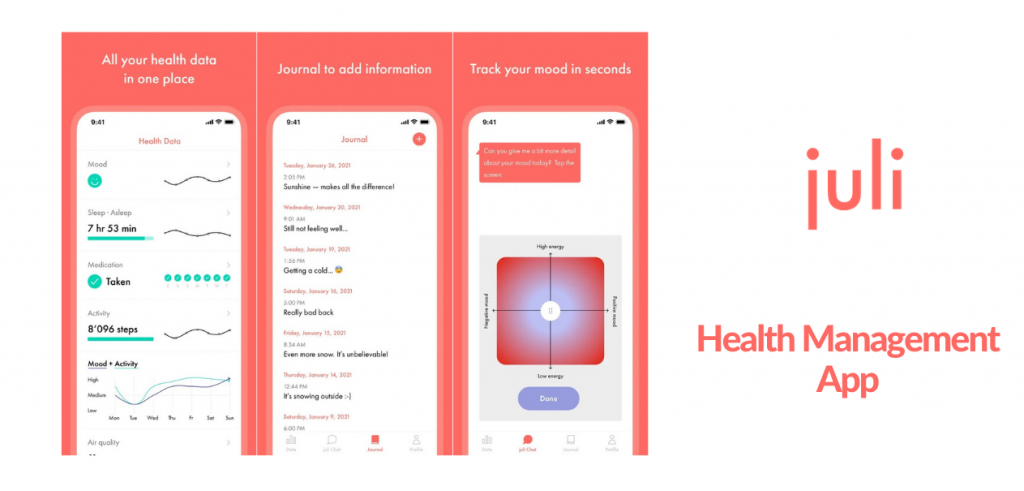 Maintaining Patient's Health with Air Quality Intelligence
As air quality worsens with increasing global pollution levels, healthcare workers and professionals must stay ahead of the curve. As prevention trumps cure, integrating air quality data to different processes, from marketing to monitoring patient health, has become necessary. Healthcare providers & digital health enterprises can positively safeguard their patients with location-specific and hourly updated air quality data. With this integration, digital health firms and pharmaceutical businesses can create proactive solutions to protect their patients from breathing dangers in the environment. Check out the pollution levels in your postal code now with Ambee's Air Quality API.
Why choose Ambee?
Ambee's Air quality data can assist healthcare providers in developing dependable, cost-effective, and long-lasting healthcare processes. Environmental intelligence enables them to provide care delivery and patient outcomes. Essentially, Ambee's air quality data helps companies protect those who suffer illnesses caused by air pollution and ultimately saves lives. Understanding the quality of the air we breathe is the first step towards safer and healthier lives. Ambee provides real-time, accurate air quality intelligence processed by its proprietary algorithms to tackle air pollution head-on. Ambee draws a precise picture of the degree of pollution in our surroundings and will help healthcare professionals design treatment plans according to patients' requirements. Let's take the next step to protect our planet and go the extra mile with Ambee's Air Quality API to protect the health of our loved ones.
About Author